Thank you for visiting this on-line portfolio.
Following are a few samples of student work as well as commercial, commissioned and personal work. For inquiries, please contact me at contact@marianavarro.info.
Thank you for visiting,
María del Mar Navarro
STUDENT WORK
In this Typography class, students were given a final project brief to design a product that could be used to help teach typography. After studying basic typography terms during the semester, this final project entailed defining over 100 terms and designing the product.
Subject: Typography | Format: Print | Medium: Booklet | Institution: UFL
Subject: Typography | Format: Print | Medium: Coffee Book | Institution: UFL
As a final project, in this Introduction to Typography class, students create hand-lettering, vectorized it and apply to composition.
Students design a poster for a farmer's market of their choice as a final project
using traditional illustration methods, basic typography and Adobe Illustrator.
Advanced Design | mint Studio Lab | Institution: UFL
This class was the first cohort to work in this new, off-campus space. Students in my class had the unique opportunity to collaborate with Herman Miller on the design of the interior space.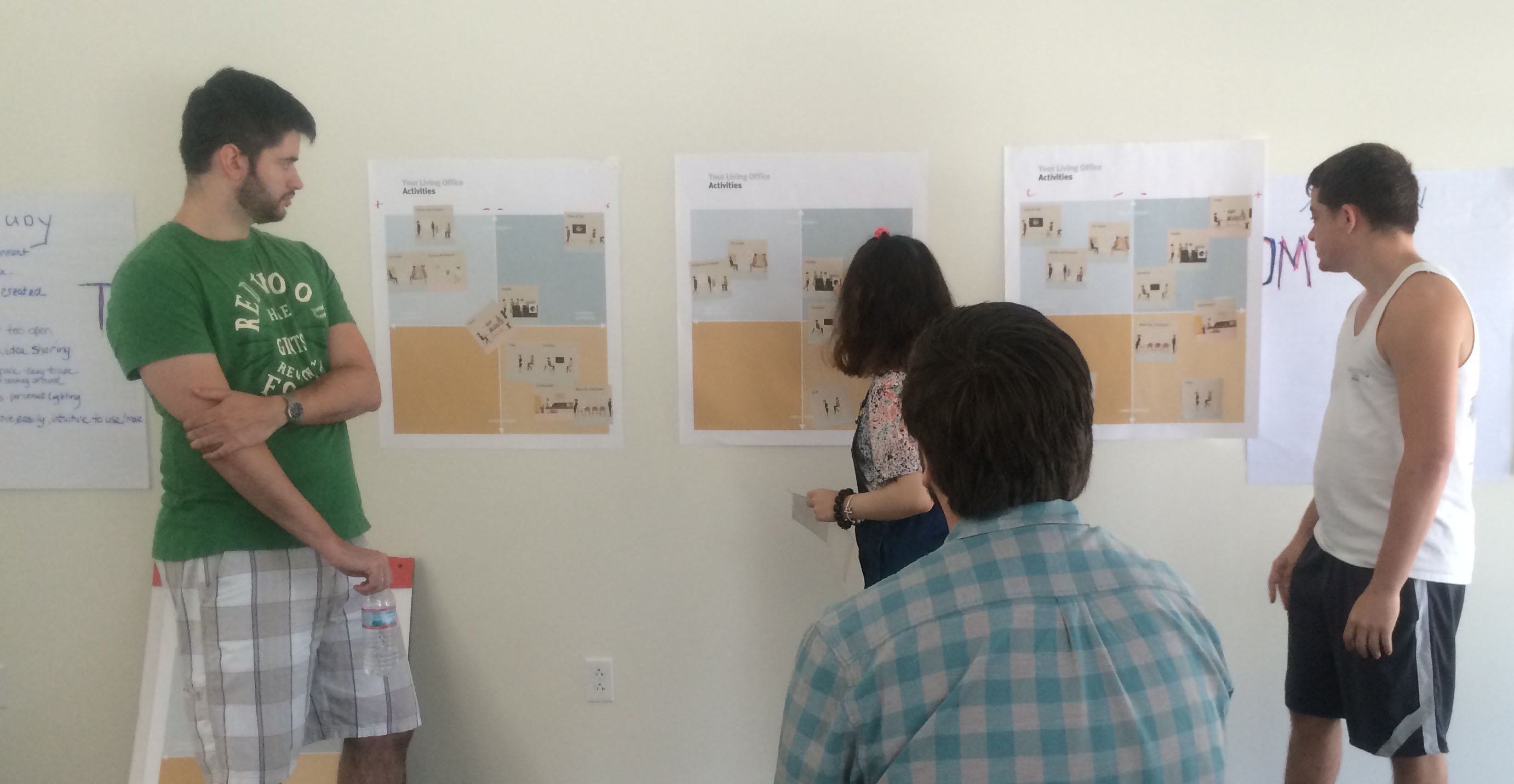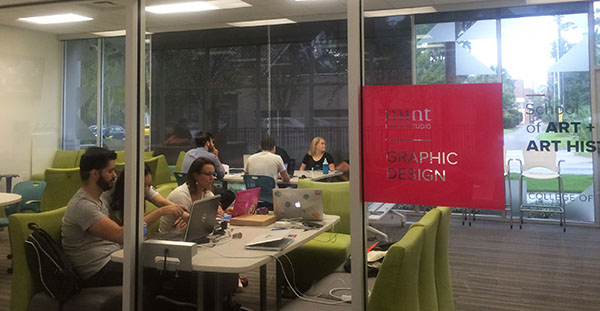 Subject: mint Studio mark| Institution: UFL
Subject: Package Design | Institution: Cuesta
Student presents North Korean packaging via Skype during his visit.

During my time with PBS affiliate Arizona Public Media, I worked on numerous projects such as brand development (independently and in cooperation with external design agency), signage, web design (in collaboration with developers), posters, financial reports and motion graphics.
The above mark was created in response to the need for a temporary solution while external design agency developed identity solutions. APM did not move forward with presented solutions and this mark has remained in use since 2007.
Entertainment guide
Eddie Carr
(CLICK IMAGE TO VISIT SITE)
Poster presentations: AIGA, Ohio and Marmara University, Istanbul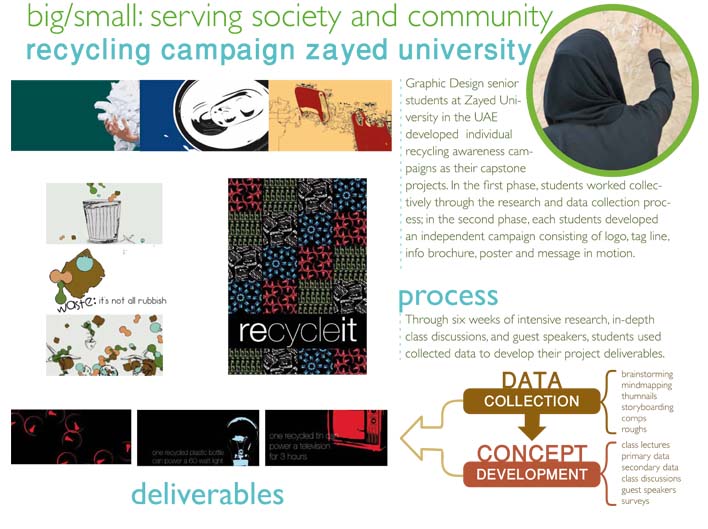 Panel participant and work "One drop"part of exhibit.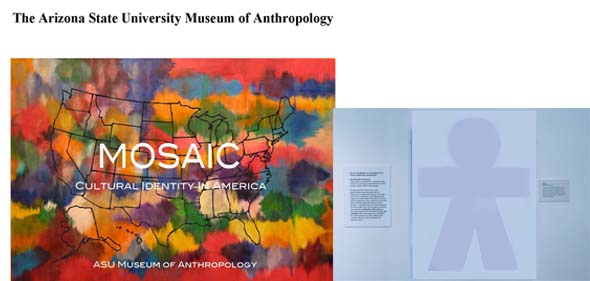 Icograda, Doha. Workshop facilitator.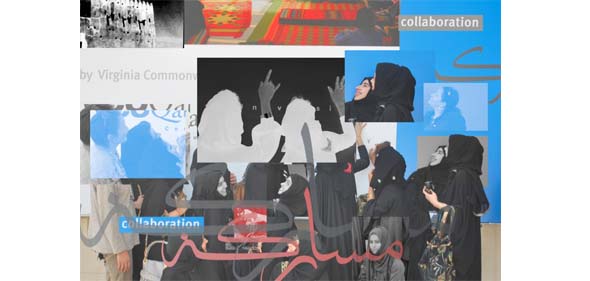 I Love Math T-Shirt for 8th UAE Math Day
Indivisible Justice Group (Community Group), 2750 degrees farenheit (Welder/Artist)
Lexi Cakes (Artisan Pastries), Pink Banana (Design)
Nataani Media (Film/Documentary)
Art History Graduate Student Assoc., and the red umbrella (Media)

Four Little Girls, and Seven Directions (Consulting Group)

Thesis titled 92,160|92.160, 92.160 (ninety-two thousand one hundred, sixty|noventa y dos mill, ciento sesenta) being the product of the calculated estimate of the number of drops of blood in an average-sized human body; this work is the result of research on bloodlines or contamination of blood as a signifier for institutional systems created to isolate groups of people based on ethnicity, race, gender, religion, and physical and mental impairments such as the One-drop rule of the United States, the Nuremberg laws of Germany and the Cleansing of Blood of the Spanish inquisition.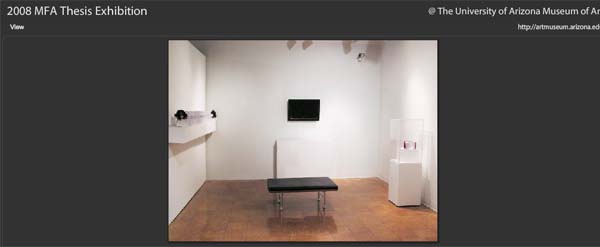 The doll book is an accordion style book that extends over 15 feet and is typeset with the range of numbers 1-92,160. Each number represents one drop of human blood. The numbers are printed in red except for one number, which is set in black. This number, which is difficult to locate, represents the ambiguity of the use of the one-drop rule to identity an individual's race or ethnicity. One drop of blood is also represented as an embroidered accent on the book cover.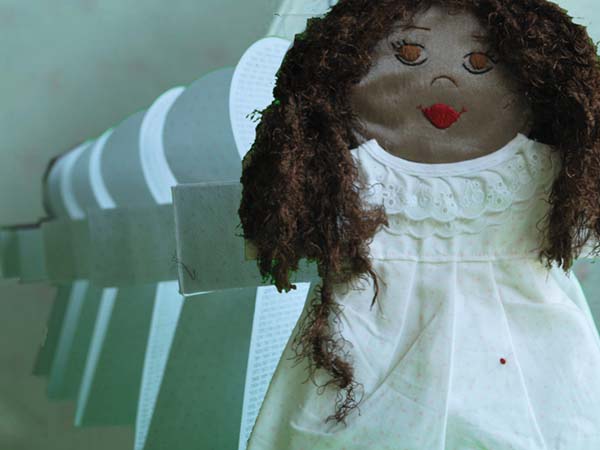 This book is rectangular in form to represent a microscope slide. In the center is a drop of blood encased in glass. Using typographical and punctuation structures, the numbers 1-92,160 are typeset in English and Spanish. As with the doll book, the numbers are printed in red except for one number, which is printed in black. Red strips of thread emerge from the structure to represent the flow of blood.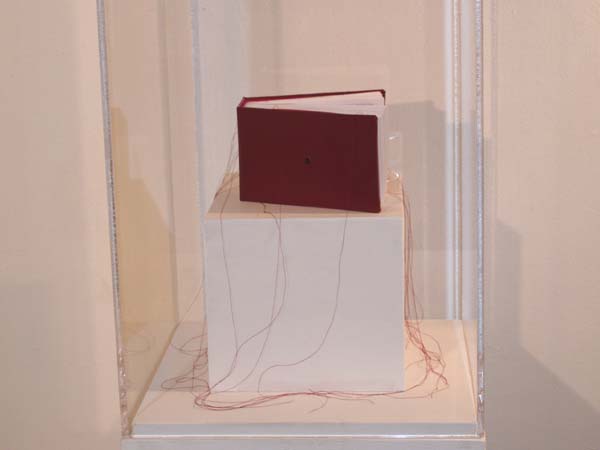 Package design for Wuhan Textile University Exchange Exhibition, 2016
Quality:Quantity | Biennial Faculty Exhibit | The Harold J Miossi Art Gallery 2014